Here are our answers to your most frequent questions
You must ensure that the crown is screwed on tight, as explained in the attached booklet. This is essential to lock water out.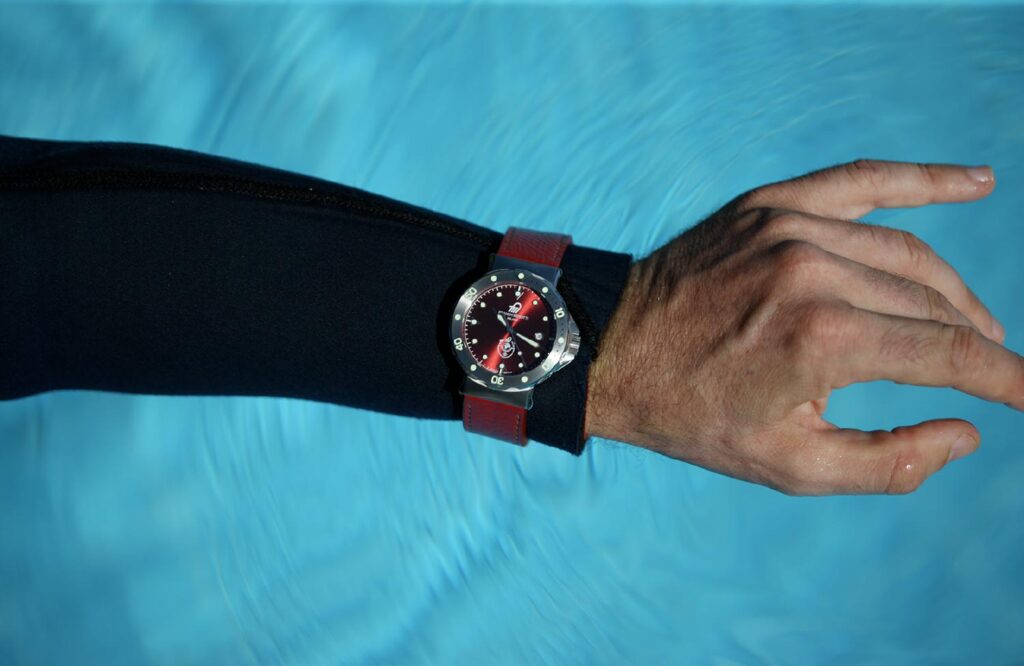 You should also make sure that the strap is properly attached, just in case the watch falls off accidentally.
Bear in mind that chlorinated water, seawater and soapy water can damage the seals in the long term, so after the watch has been in water, we recommend that you rinse it well in fresh water.
The valve is located to the left of the case.
This is a device that allows helium molecules to escape during the decompression stage when saturation divers have finished operating at depth.
Whenever a deep-sea diver goes into a hyperbaric chamber for decompression, they breathe in a mixture of helium and oxygen gases.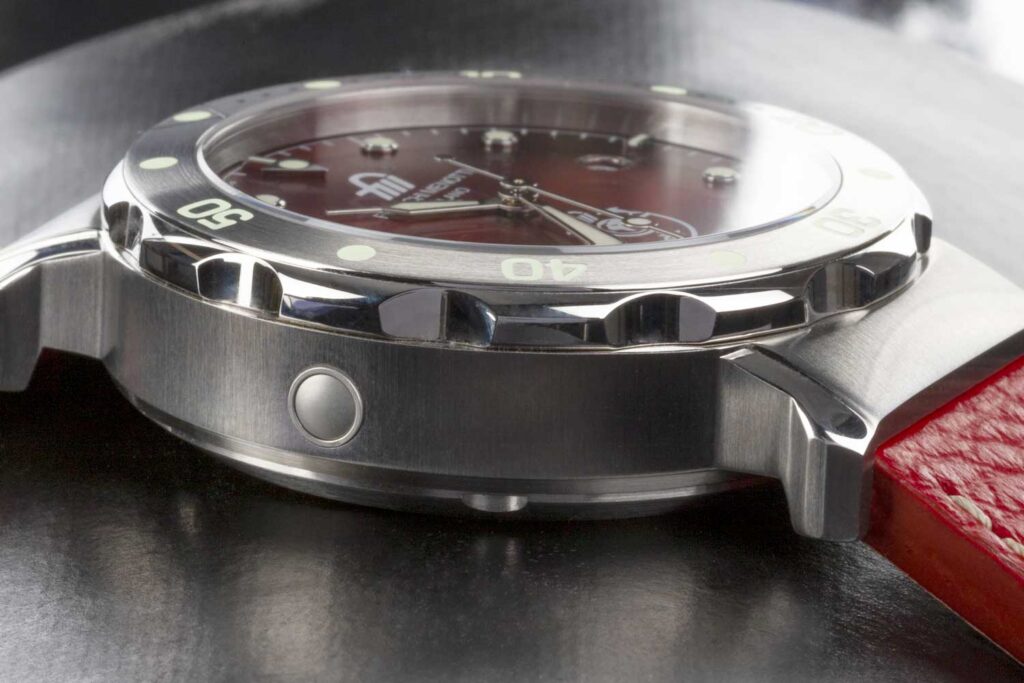 Being very small, the helium molecules can slip through the seals and get inside the case.
During the decompression process (while resurfacing), the valve allows the helium to escape rapidly and avoids any build-up of pressurised gas that might otherwise blow the crystal off the watch.