FM01
€ 1.790,00
Each watch is handcrafted in Italy.
We want to create a different,  non-standardized product, something special.
Thanks to the many stages of manual workmanship, each watch is, in fact, a unique piece.
Ogni Orologio è prodotto artigianalmente in Italia.
Volevamo creare un prodotto diverso, non standardizzato, qualcosa di speciale.
Grazie alle molte fasi di lavorazione manuale, ogni esemplare è, di fatto, un pezzo unico.
La cassa in acciaio chirurgico 316L è ottenuta da un unico blocco. Ad una prima fase di taglio per elettroerosione seguono fasi di lavorazione a cad e rifiniture a mano. Misura 42mm di diametro.
La ghiera girevole unidirezionale lavorata dal pieno è incisa al laser ed è dotata di superluminova C3 alle ore12.
Il vetro zaffiro è bombato antigraffio e antiriflesso, ed è spesso 4mm.
Ogni quadrante è unico, stampato con l'antica tecnica della tampografia e dotato di lume (superlunimova C3) su ogni indice.
La corona a vite è personalizzata e dotata di  o-rings di sicurezza maggiorati.
Il movimento automatico è svizzero, un Sellita SW 200 (26  rubini 28'800 A/h).
Il Ferma movimento è ricavato dal  pieno, in acciaio e bloccato con viti.
Valvola esterna automatica per l'espulsione dell'elio.
Il Cinturino è in cuoio toscano, concia al vegetale, ingrassato in botte e anticato successivamente e singolarmente a mano, fodera in vitello e trattato idrorepellente.
La fibbia ad ardiglione ricavata dal pieno in acciaio chirurgico, rifinita e smaltata a mano.
L'orologio è stato testato con lo strumento Natator fino a 100 atm corrispondenti a 1000 metri di profondità.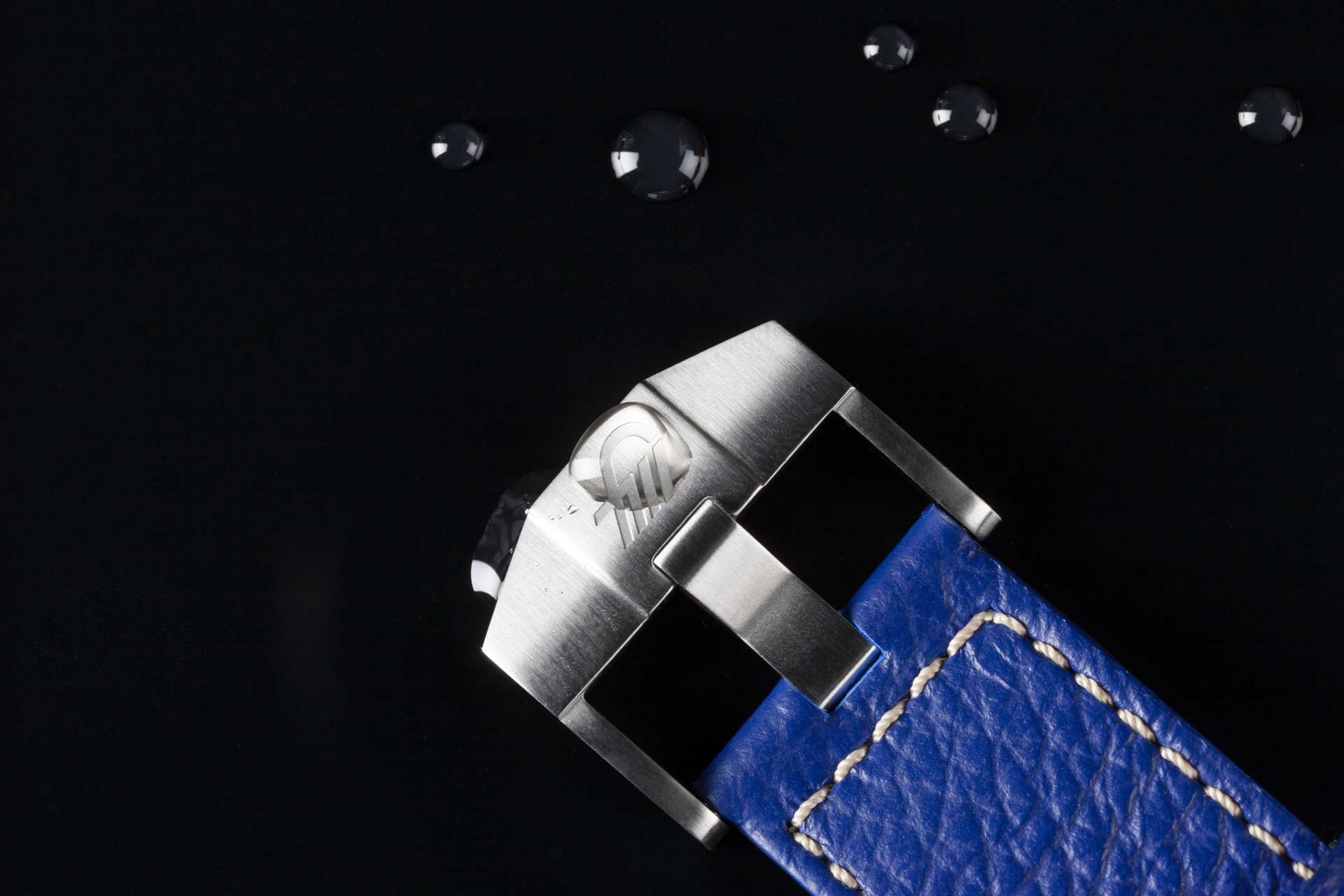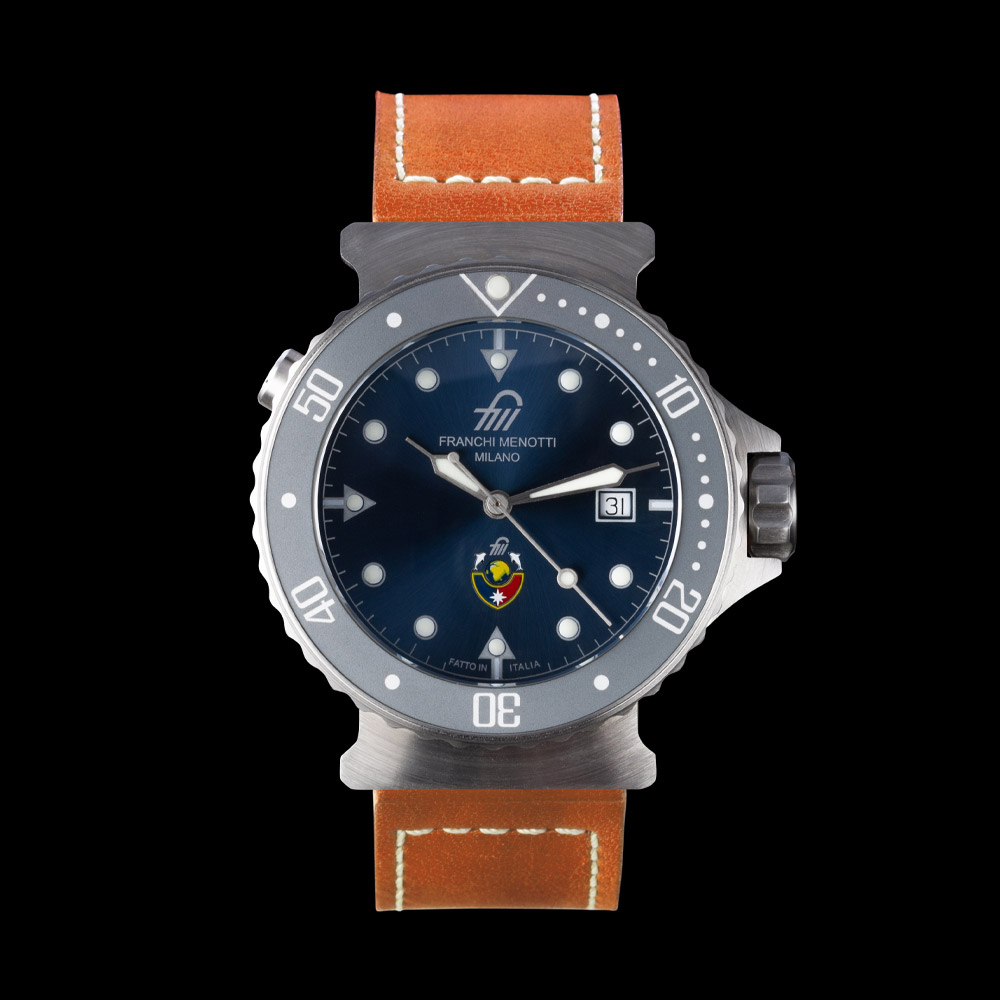 Case (ø 42mm), bezel (43mm) in grade 316L surgical stainless steel;
unidirectional rotating bezel, marker fitted with superluminova C3 at 12 o'clock;
scratchproof and anti-glare sapphire glass, 4mm thick;
luminescent Super-LumiNova C3 markers and hands;
screw-down crown with three safety O-rings;
screw-down crown fitted with oversized o-rings;
Sellita SW 200 Swiss automatic movement, 26 rubies 28,800 P/h;
Steel movement holder with locking screws;
date at 3 o'clock, where applicable;
endures up to 1000 metres underwater;
automatic helium-release valve at 10 o'clock;
leather strap hand-crafted in Italy by Deseflex. 
pin buckle in surgical steel.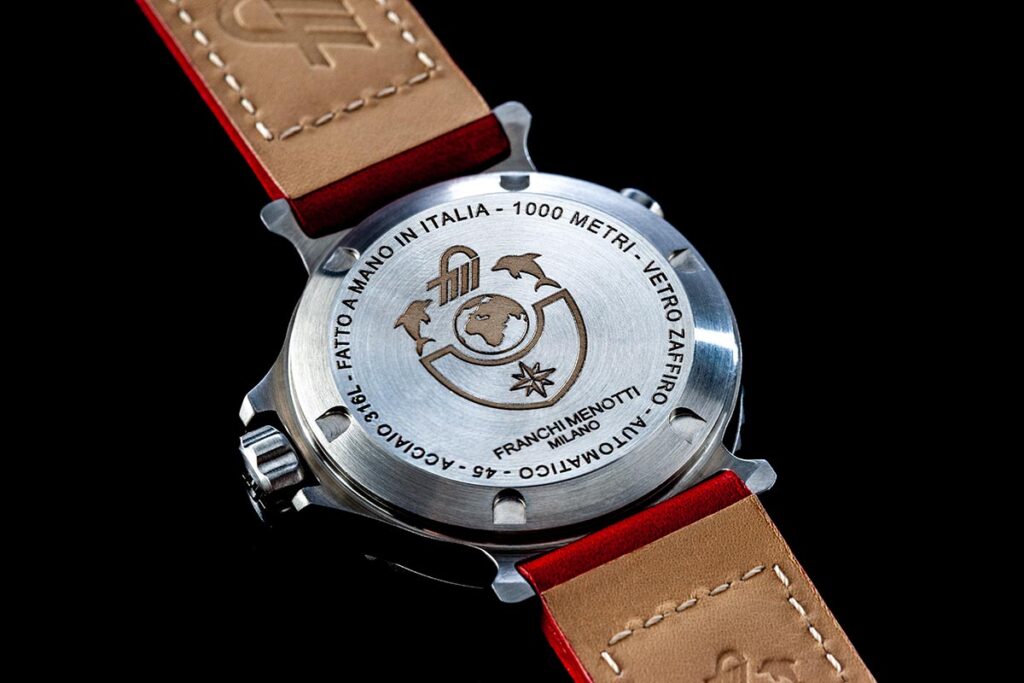 Endures up to 1000 metres underwater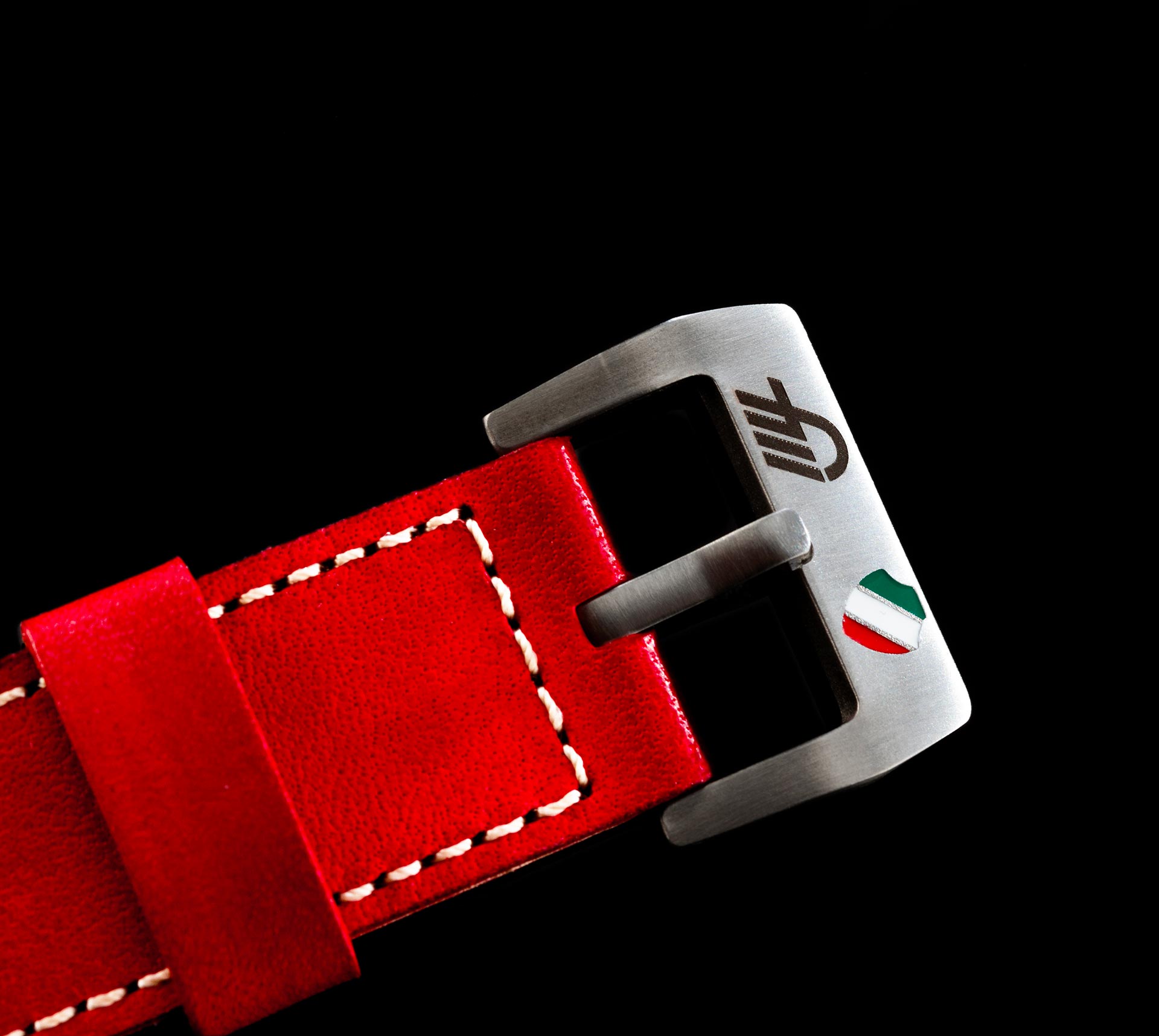 Since each watch is unique, we can offer a range of customizations to make it even more exciting.
A particular color for the dial, lettering and logos upon request, a bezel insert with different colors and engravings, and of course various types of leather can be chosen for the straps as well.