Franchi Menotti was founded in 1974 when its creator came up with the idea of supplying the military sector with watches that boasted advanced technical features and an instantly recognisable aesthetic. Italian stylishness, absolute accuracy and the complete reliability of Swiss movements with their extraordinary durability have always been the distinguishing features of our products.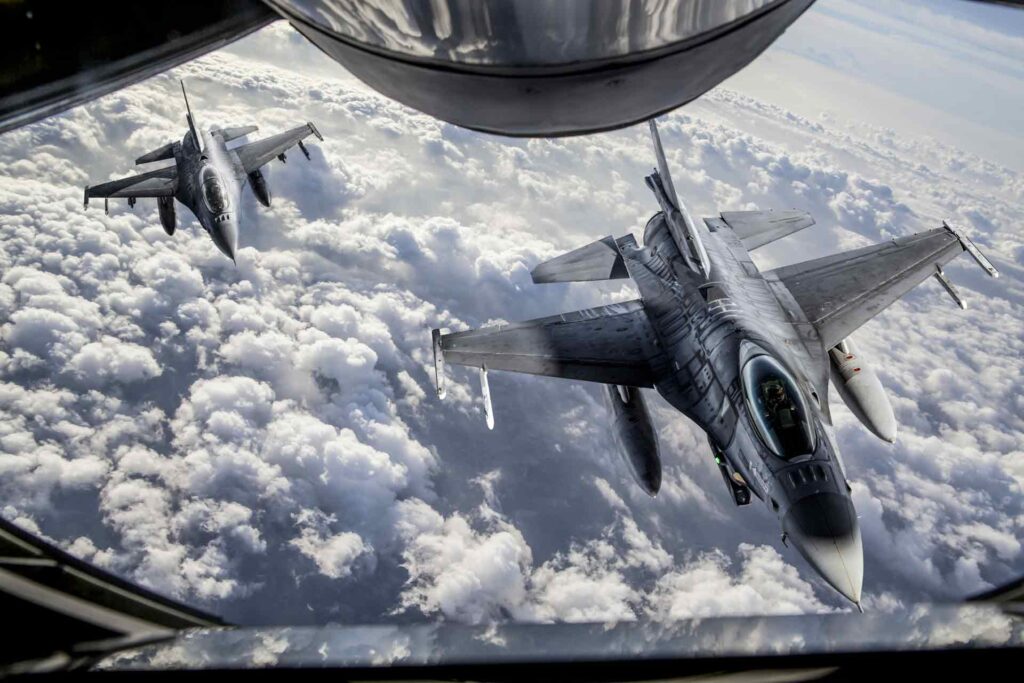 Our collections have been worn by members of the various branches of the Italian Armed Forces (the Carabinieri, the Navy, the Airforce, etc.). The watches were customised with the inclusion on the dial of the coat of arms of the corps, for instance, the emblem of the Tricolour Arrows, that of the Garibaldi flagship, the Folgore Paratroopers brigade and many others.
Franchi Menotti has been working with eminent state and military institutions for many years, creating and producing instruments for measuring time during special missions.
A limited-edition watch with a built-in compass was even designed at the behest of Colonel de Caprio, the Italian national hero nicknamed "Capitano Ultimo" once in charge of the Organised-Crime Corps (CrimOr), a Combat Unit of the Carabinieri belonging to a Special Operations Group called ROS.
MILAN, THE DESIGN CAPITAL
The company was founded and originally headquartered in Milan, a city that epitomises fine Italian design all over the world. Informed by years of experience in the military sector, the brand quickly became known not only for its finesse and flair, but also for its hardwearing long-lasting watches.
For over twenty years between 1990 and 2012, the FRANCHI MENOTTI brand was distributed in many different countries throughout the world, namely:
the U.S.A., Japan, Brazil, the Arab Emirates, Bahrain, Malaysia, Great Britain, Spain and Germany.
In the U.S.A., the brand was marketed in the most reputable watch stores in the biggest American metropolitan cities, such as New York, Chicago, Miami, Los Angeles, as well as being sold in malls across the nation.
The collections were also showcased in the shop windows of "Pepi", the most famous watch shop in Beverly Hills, and at Tourneau, a renowned jewellery store on Fifth Avenue, Manhattan.
One of our watches, the Sciabecco chronograph, was worn by a famous Hollywood star during the making of a film (in 1994) and was put on show in a display case at Planet Hollywood in Miami.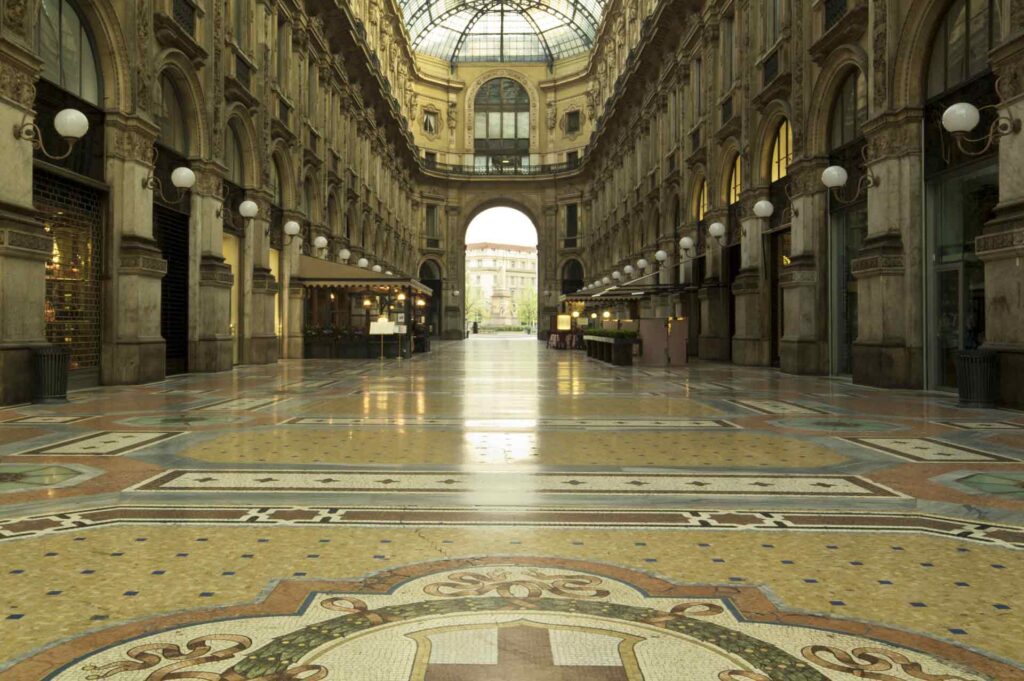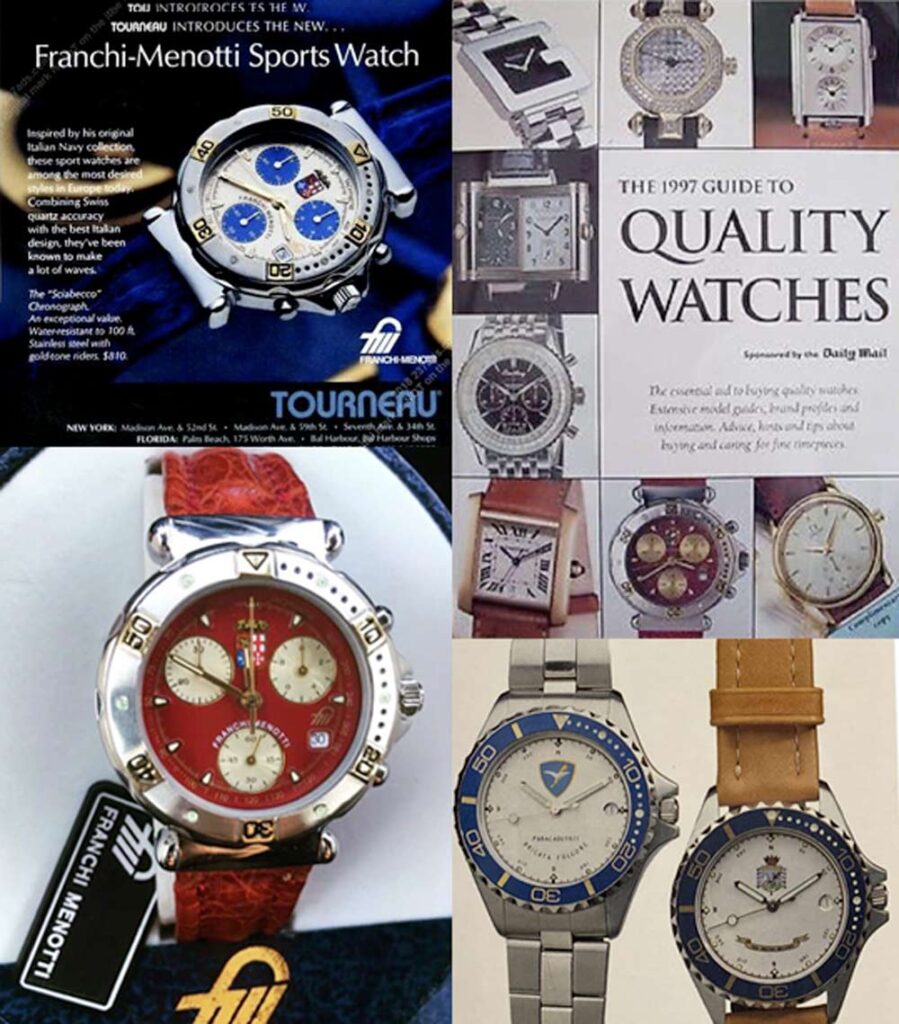 FOUND ON THE WRISTS OF SERVICEMEN IN THE AIRFORCE, NAVY, ARMY AND SPECIAL CORPS DURING THE 90s
STAYING IN STEP WITH TIME WHILE CHERISHING THE BEST OF THE PAST
We relied on years of experience in the military sector when making this collection.
The traditional design of the case has been refreshed with a modern spin and enhanced with extremely advanced technology, as well as a more efficient construction process.
In line with our company tradition, it has a Swiss automatic mechanical movement, because we think that there is no other way to make a professional watch.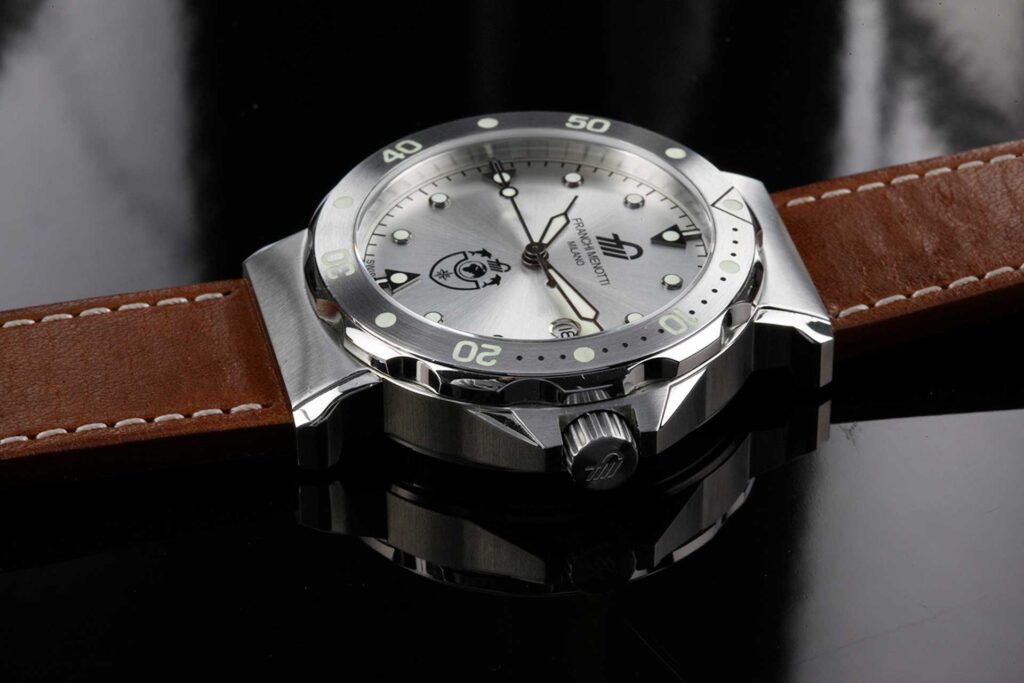 La nostra filosofia è sempre stata quella di conservare il meglio del passato e creare strumenti con un'estetica sempre attuale, a prescindere dalle tendenze del momento.
Orologi con una storia, pensati per durare nel tempo.
The FRANCHI MENOTTI brand is rooted in past excellence and espouses values that resonate universally.
A dolphin symbolises breath, purity, protection and rebirth. Two dolphins are portrayed, like the two brothers who founded the company together with their father.
The earth stands for humankind enveloped and protected by these two animals which symbolise life itself.
The compass rose reminds us how important it is to have direction while showing us the way.
Then there is a pedestal that appears to underpin it all, like a trophy being presented. The whole image is suggestive of a nautical or military emblem in reference to our origins.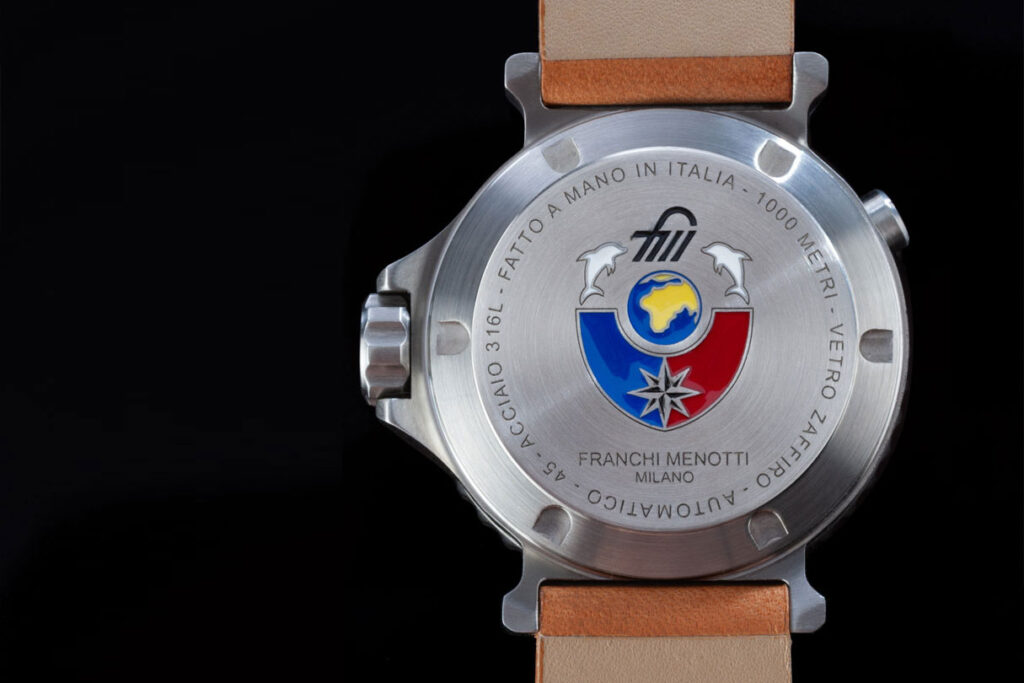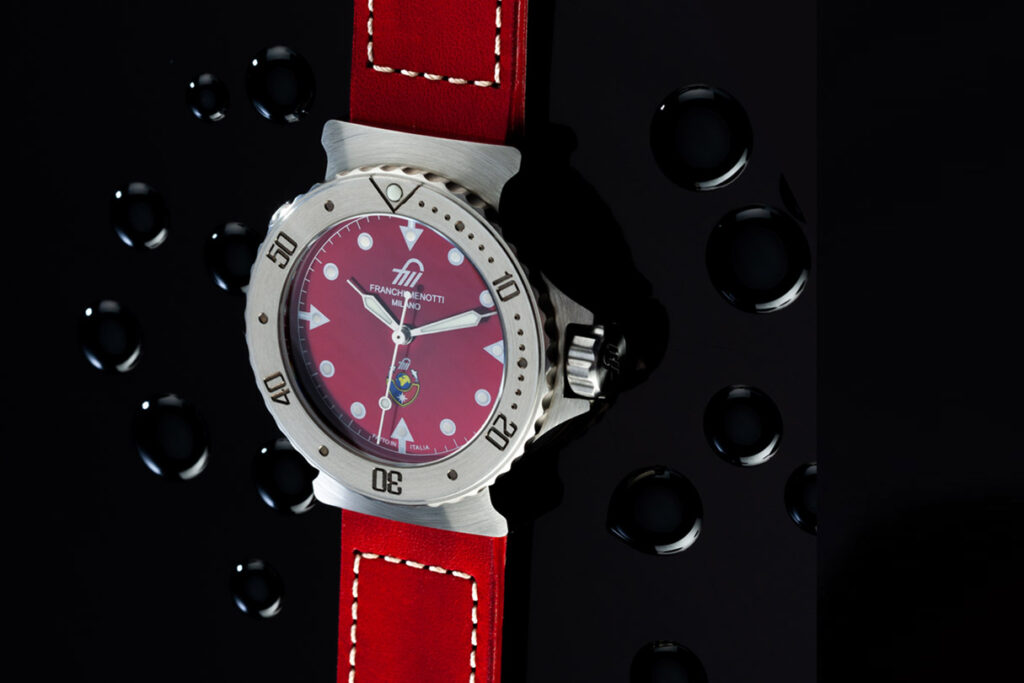 2019 was the year in which the company reached 45 years of age and the year when Paolo Franchi and Nicola Tottolo decided to restart production – so forty five is a number that figures on the back of the watches in our new collection.
Even as a child, Nicola Tottolo would look at people's wrists and closely observe the watches they wore.
"I think that you can really tell if someone is a watch aficionado by the fact that they will stare at a watch for ages without being able to tell you what time it is.
I remember that in the 90s my father, a neurologist, had several patients who were airforce pilots, and some of these became family friends. One day I noticed that one of them was wearing a Franchi Menotti watch, and it was love at first sight.
I have always been fascinated by the military lifestyle because of its associations with heroic feats and strict discipline. At the end of the day, I think that we are all soldiers in our own way".
La prima collezione prende il nome da un film del 1994 in cui il protagonista ha indossato un Franchi Menotti durante le riprese.
Non avendo accordi commerciali con l'attore e per non violare nessun diritto, ne ometteremo il nome.
Si tratta di un attore di Hollywood molto stimato non solo per i suoi film, ma soprattutto per i valori che hanno sempre contraddistinto la sua vita.
Tutti noi affrontiamo difficoltà, ci troviamo di fronte a problemi più o meno grandi, ed è solo grazie a determinazione, coraggio e perseveranza se riusciamo a superarli e a rinascere.
Questo è il mio credo, questo è il messaggio che voglio lanciare.